What is TikTok and Why is It so Popular?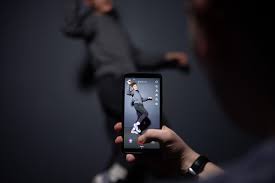 It has over half a billion users, more downloads in 2018 and 2019 than YouTube, Twitter and Facebook and is worth more than US $75 billion. What's got everyone raving about the newcomer that is TikTok?
If you are over the age of 40, A.K.A not a millennial, you'll probably need the appeal of avocado on toast explained to you. In a similar vein, if you are over 16, you probably need the appeal of TikTok explained to you.
TikTok is a 15-second-or-less video creation app that has users sing, dance, act, or meme to the backdrop of the pre-recorded audio clips or songs. It puts a whole host of editing features at your fingertips, making the creation of content a breeze.
TikTok's history begins in 2014 with an app called Musical.ly. Musical.ly was an app launched by two Chinese entrepreneurs, Alex Zhu and Luyu Yang, it was created as a simple lip-syncing video platform. Fast forward to 2017 and Musical.ly was acquired by Beijing tech company ByteDance for around US $1 billion. At the time, ByteDance already owned a version of TikTok and following the acquisition, merged it with Musical.ly, creating a more complete lip-syncing platform. 
As of 2019, ByteDance has been estimated to be worth more than US $75 billion according to Bloomberg. 
Following the closure of Vine in 2016, a similar short-video creation app, many of the famous names established on Vine (one of which was Logan Paul), either migrated to YouTube or TikTok as their latest platform. With Vine dying out, a void was created for short-videos, which TikTok managed to fill. The percentage of 18-24 year olds using Vine was around 28.1% within its 200 million monthly users. 
In a world of four-second attention spans, the usability of TikTok is incredibly welcome. Vast databases of audio and filters, coupled with the ease of editing makes uploading comedic content far easier than apps like Instagram or Snapchat which would take more prep.
TikTok describes its appeal as the following: "to capture and present the world's creativity, knowledge, and precious life moments, directly from the mobile phone. TikTok enables everyone to be a creator, and encourages users to share their passion and creative expression through their videos."
TikTok largely has a much smaller variety of users, 66% of all of its users are under the age of 30-years-old, with 60% of the app's monthly users being between 16 and 24. Unlike Instagram for example which has much less concentrated age demographics. What this means for TikTok is that its content is a lot more targeted and focused, the people using TikTok are also the people creating its content. The comedy style of TikTok remains familiar as it's always the same age-range of people creating the clips. 
The New York Times has praised TikTok as "the only truly pleasant social network in existence", this is thanks to its strict adherence to online safety, the safety of minors, and firm stand against online bullying. 
The content is navigated via hashtags much like the format on Instagram.
If you search the 'Yeehaw' hashtag, which has almost 200 million uses, you know exactly what you're getting (dancing cowboys to Old Town Road). This is reassuring both for the user and for perhaps an older guardian or parent. 
TikTok is a platform for one style of short and sweet cringy comedy, but it pulls it off very well.