Extracurriculars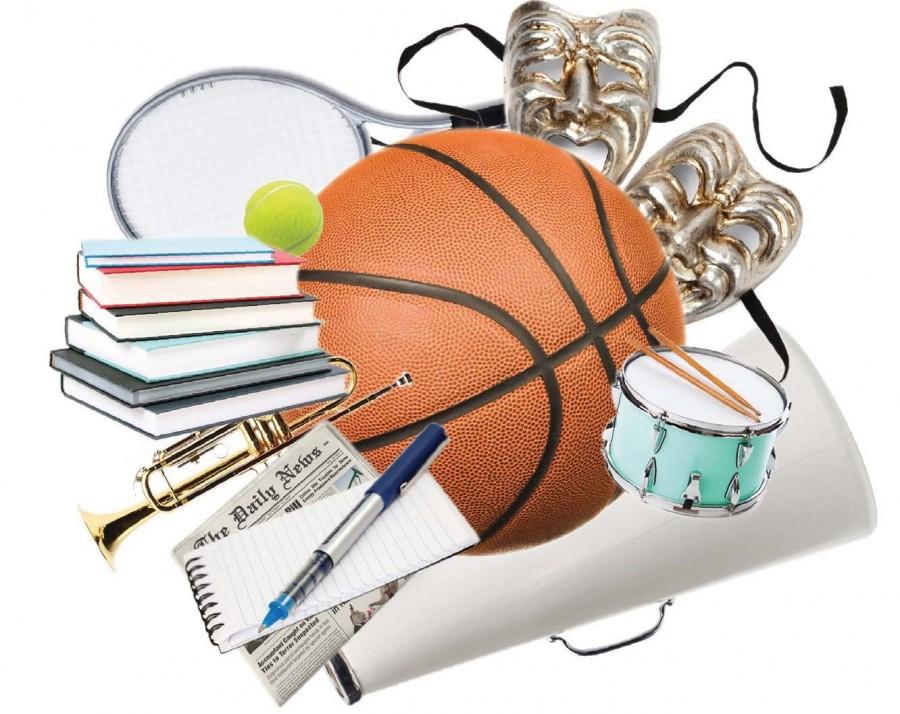 Extracurriculars come in a variety of forms such as sports, clubs, debate, drama, and more. Extracurriculars provide experiences for students that are not found in formal studies and are just as important as academics. A study done by the US Department of Education reveals that students who participate in extracurricular activities are three times more likely to have a grade point average of 3.0 or higher. Needless to say, extracurricular activities have a plethora of positive effects on students.
Participating in outside-of-school activities reinforce positive behavior. For example, sports builds discipline and teamwork skills through drills, practices, and competitions. Students are rewarded for their performances and often take pride in their achievements. Due to this, individuals gain more self confidence and are encouraged to continue working diligently. It allows adolescents to build important skills such as time management, self-restraint, and communication.
Aside from gaining valuable skills, students build relationships with others who share the same interests. Being placed in an environment where students are surrounded by like minded individuals creates life-long memories and inspires students to continuously improve. Participation in extracurriculars fosters new relationships, valuable experiences, and shapes the individual. Further, advisors keep students under supervision, provide guidance, and enriching learning experiences. Extracurriculars place students in a positive environment where new relationships and important life skills are developed.
It also gives students a period dedicated to career and self exploration. Many clubs promote different career paths and give students a chance to expand their horizons. To name a few, some career oriented clubs include FFA, FBLA, DECA, and HOSA.
Yajaira Bains, an active HOSA member on campus, expresses the impact her involvement has on her life: "From becoming heavily involved in HOSA ever since I became a member early last semester, I've gained a multitude of experiences that I would not have gained outside of the organization. For example, I was able to attend a leadership conference with other members around California, and engage in leadership activities as well as hands on experience for how to do life saving things, like pack a wound. I've also been able to tour medical programs at universities & go to medical conferences to shadow health professionals; something I would have never been able to do myself due to a lack of resources. HOSA has allowed me to view the medical field in such a broad spectrum, rather than just viewing it as just being all about doctors & treating illnesses. HOSA has taught me the value of connecting oneself with their peers through leadership, experience, etc. something TRUE health professionals do every single day."
HOSA's advisor, Mrs. Runyan, talks about how HOSA has affected her life: "HOSA has helped me expose me to local programs and educational opportunities that are available for our students. It has allowed me to network to be able to find more speakers and professionals who can help guide our program. I think it is a fantastic educational opportunity for students to develop leadership skills and amazing learning experience." 
Extracurriculars provide new opportunities for students to expand their horizons and experience new things.