Pitman Boys Tennis Tournament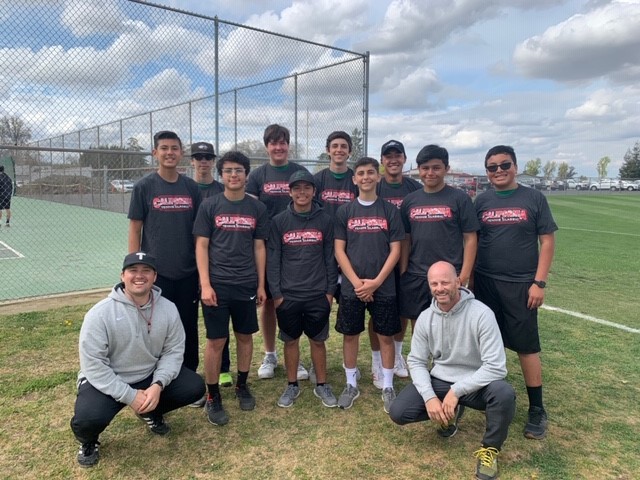 Pitman's tennis team attended a tournament at Clovis High School this weekend . This tournament is one of the first games of the season for the boys. The tournament lasted from Friday, March 6th to Saturday,March 7th. Pitman competed in Division 6,which is the lowest division. (the team was put here because they have many freshmen and still need time to develop)
The teams that Pitman competed with on day one were,  Santa Ynez, Dinuba, and West Bakersfield. Even though these teams competed in Division 6 they were all great! Pitman arrived at Clovis Central High School in the morning and attended their first match at 10am. Which eventually led to their second and third matches at 1pm and  4pm.
In the first matches, single players would play and when other courts opened, more athletes would go warm up with their teammates( which I found helpful) but once the matches all began  to start they would clear the courts and play. There are 2 types of games: singles and doubles. In singles the top 3-4 players would play against other players. In doubles 5-13 players would play.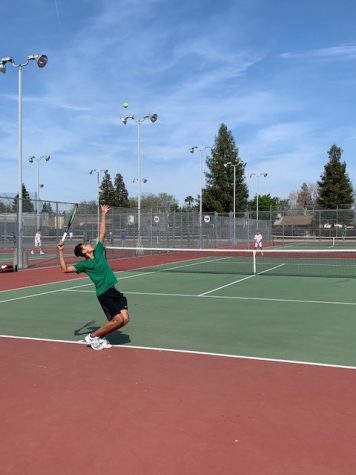 I interviewed Brandon Brizuela on how he thought his weekend went. He stated, " The weekend was a great experience. They helped me learn what I need to work on and it also helped me see what other teams have and what we don't." 
On day one Pitman player fell to the other teams. However, it went to sets. In each match you need to win 2 games out of the 6 sets and whoever gets to 6 sets, they would  need to win by two sets.( traveling by twos). The only time this sport would go to a 7th set is when a tie breaker is needed. For the second day, we attended a different school which was Fowler High School. Pitman's second day was super successful. We played Fowler and then Atwater. Pitman's first set of games started at  8:30 am and ended at 11:30 am.
The Fowler matches went by fairly quickly and when it came time to play Atwater, it was a tight game for us, Luckily Pitman won by a point 56-55, they gave us t-shirts saying Clovis Tennis Classic.
This weekend was very fun, our team learned what we had to work on to be better, so next year we can go up in  higher divisions and play better schools! We as a team will develop more and more after every match and as we go on  bonding with one another, we hope to be one of the best tennis players that PHS has ever had.