Vacation Locations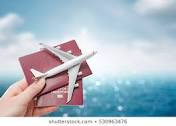 As you may know, spring break is arriving sooner than we know it and some of us might not have an agenda planned out already. So, families could schedule a trip to one of these beautiful locations just to spend several days or a week in:

Paris, being commonly known for its cafés, fashion and historical monuments- such as the Eiffel tower and the Notre Dame. The capital is one of the world's best places to travel to. Things that could be done around there would be museum touring, sightseeing and district-exploring. Being the epitome of beauty and elegance, many can not resist Paris and claim that Paris is the greatest place to visit and visitors won't regret traveling there.


New Zealand is another location that has people fonding over it's beauty, culture, and landscapes. There are various activities to participate in such as watching a rugby game, or boost your adrenaline level by skydiving or even bungee jumping; an activity invented within New Zealand. There is plenty to do in the location and being that New Zealand has a mere 5% of its population being humans, there's no doubt that you'll see various species of animals during your visit.

I have a friend, Celesta Faye, who's stopped by Singapore and had a blast there. What enhanced the joy was when she stayed in a temporary room in a five star hotel there. She would highly recommend that location being one to appreciate during your stay there. Celesta claims that it was so enjoyable being there that she had wanted to stay there longer. She prefers smaller areas when it comes to vacation, and so that was possibly the primary reason as to why she favors this vacation location out of all places. They've got relaxing beaches and they too have interesting landscapes and surroundings.


These were the few suggestions listed that you could put into consideration. These vacation locations could be visited during Summer vacation too.