Animal Crossing New Horizons: the Home away from Home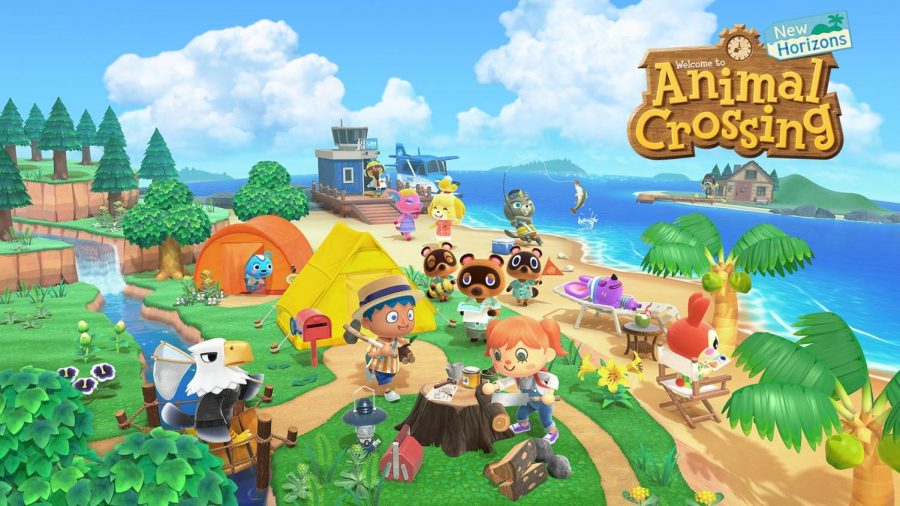 Everyone is talking about Animal Crossing: New Horizons! Whether you're scrolling through TikTok, Instagram, or Twitter, there's bound to be an Animal Crossing: New Horizons post somewhere! What's all the rave about and how did Animal Crossing get so popular in the first place? Should you try out Animal Crossing: New Horizons?
Well, to put everything into perspective, it's important to review the past iterations of Animal Crossing. Animal Crossing (originally called "Animal Forest") was released in 2001 and was a Japan-exclusive title. It didn't gain much traction because of its slow-paced gameplay which contrasted the fast-paced games of the early 2000s. 
Shortly after came Animal Crossing: Wild World – the first Animal Crossing to make it to the US. It was created to be played on the Nintendo DS. Again, like the original Animal Crossing, this game didn't gain much traction as Nintendo hoped it would. Nintendo even considered ending the Animal Crossing lineup because of its lackluster sales, but they decided to give the title one last shot.
In 2008, Nintendo released Animal Crossing: City Folk for their best selling console, the Nintendo Wii. It was an instant hit. What had Nintendo done differently that made this iteration of Animal Crossing different than the previous ones? The answer: timing.
For those unfamiliar with the franchise: there's no overarching goal, no violence, no time limits or game overs or other stressors (besides the debts imposed on you by the master capitalist himself, Tom Nook). 
Instead, Animal Crossing games fit into what's known as the life simulation genre, where the only requirement is to jump in and help the character you design and control live whatever kind of life you want them to lead. Vox describes Animal Crossing as "a virtual world where everything is beautiful and nothing hurts" and for the most part, that is 100% accurate.
You progress in the game by fulfilling the requests of your animal friends, participating in challenges, fishing, catching bugs, growing your garden, and all sorts of little activities to keep your community thriving.
In other words, Animal Crossing puts you in a world of your own. It's the home away from home. It's the pinnacle of escapism.
That is why Animal Crossing enjoyed success in 2008's release, City Folk. It was because of the stock market crash. People were looking to escape the real world. Some drank and abused drugs, others played Animal Crossing. This would also explain the popularity of another life simulator game: Minecraft (originally called "Cave Game" back in 2009).
After 2008, Nintendo continued to release new Animal Crossing titles. New Leaf was introduced for the 3DS in 2012 and shortly after Animal Crossing Plaza was released for the Wii U in 2013. Animal Crossing: Pocket Camp was released in 2017 and was the first Nintendo mobile game that was free to play (not counting the Super Mario Run demo).
Pocket Camp enjoyed success due to the enhanced graphical capabilities over the previous titles, the convenience of mobile play, and most of all, its affordability. It's free to play and is the perfect way to get familiar with the Animal Crossing franchise without the commitment of paying.
Fast forward to today and we have the most popular Animal Crossing game to date: Animal Crossing: New Horizons. This iteration of Animal Crossing shares the same success as the 2008 release in regards to escaping reality. With all of this talk about coronavirus, Animal Crossing: New Horizons has come just in time to preoccupy our minds with something other than the grim news of COVID-19.
So, is the hype really worth it? In short, if you're an Animal Crossing fan, then yes go ahead and buy it! But, if you're a beginner, I'd recommend starting out with Pocket Camp.
Why? Well, Animal Crossing: New Horizons is a lovely game! It has the same attributes of previous titles that Animal Crossing fans love and enjoy. The problem is that it retails for about 60 bucks!
If you are just getting started, then Animal Crossing: Pocket Camp is your best bet. It's free to play on iOS and Android and the game includes all of the same characters from New Horizons and previous titles. The reason I recommend playing Pocket Camp first is that it gives you a feel for the pace of the game at no cost. 
Some might find the Animal Crossing franchise to be slow and boring and that's okay! It's much better to make that a free discovery rather than a $60 one.