Clash of the Classes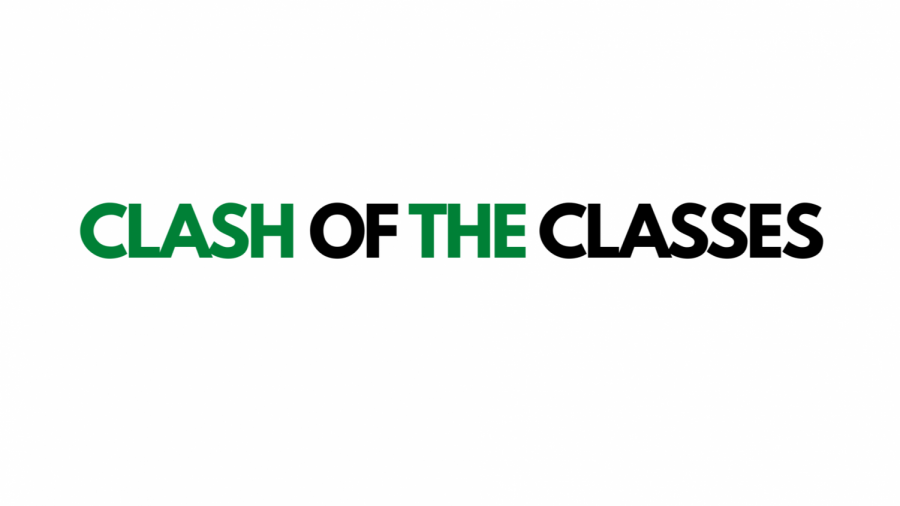 As you all know, over the last few months everyone has been facing a worldwide pandemic due to COVID-19. This has caused schools to shut down all over the world taking away many special moments and events from students, especially those who are graduating this year. Pitman sadly had to cancel many events to ensure the safety of the students and staff. We may not be getting the ending we all wanted, but the ASB members are working hard to make sure students get through this safely and positively starting with spirit weeks. 
Recently, the ASB team had put together their second virtual spirit week with the theme being "Clash of the Classes". Each class competes against each other and tries to gain as many points as possible each day with the winning class earning bragging rights. 
ASB president, Kyle Tran mentioned, "I found this idea while scrolling through one of the older articles on The Roaring Times and the concept was used back in 2014 as the Homecoming theme. I saw it and I thought to myself, 'let's bring it back.'"
Although they couldn't bring it back as it originally was, it was still a lot of fun to participate online. The students had done activities like sharing what they're watching and recreating recipes at home. Each day was unique and allowed the students to have a spirit week they never thought they would have.
 By the end of the week seniors had won with a total of 237 points. The sophomores were a close second with 211 points. The juniors came in third with 201 points and the freshmen had a total of 167 points.
 Every class participated and each had a very unforgettable experience with it. Junior Class President, Goody Mahil said, "The dress-up week was great and also adding competition was even better. It allowed the classes to have a sense of pride and meaning behind every post that was made to show that their class was the strongest at Pitman. I believe the junior class did awesome during the dress-up week and hopefully next year we can get the dub."
It also helped seniors look to a more positive side of things. They may not be getting the ending they hoped for, but they can at least remain positive and stay connected with their school until their well deserved day comes. Senior Class Social Media Officer, Kevin Romo mentioned, "Clash of the Classes ended up being an overall awesome idea. It allowed for students at home to feel the feeling of friendly school competition and let them look toward something each day. It also does help us seniors know that we aren't alone and people are there for us even though this hardship we're having to come to terms with. I truly loved being a part of another dress-up week and it was a memorable last one for sure."
We are currently living in stressful times, but that shouldn't stop Pitman from showing off their school spirit. It's best to look at things positively and find creative ways to stay connected and entertained from home. ASB advisor, Katie Jeans shared her outlook on things, "One of the main goals of ASB is to promote school spirit and pride. With our current situation, it was even more important that students feel connected…Clash of the Classes was Kyle's original idea and after meeting with some of the class officers through Zoom, the fun and creative ideas kept coming. Our ASB team and class presidents are meeting this week to plan some fun events on social media throughout the month of May, so keep checking for posts on our class accounts and igotopitman for more details to come soon!"
I hope Pitman continues to participate in future virtual events as the school year goes on. Please stay safe and stay connected to your school.