Methods to Succeed at School While at Home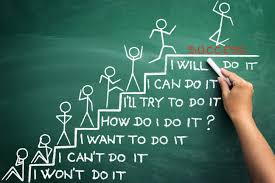 The Corona Virus has definitely influenced many Americans, and millions of people around the world and in many countries. In our history classes we've seen cases and instances in which students have had to stay home, but now it is real because we're living things from our own perspective lenses. Now in Turlock, as Pitman High students we worry for our academics, and having to maintain good grades because we have to get accustomed to these new changes.
What we can remember in times like these of anxiety and uncertainty for many students is that there are many things students can do to help relieve stress and worries; and there are plenty of methods to succeed from home with school work.
Social Media- If you're having trouble keeping up with dates or reminders look towards social media for help. You can text, or FaceTime classmates and friends from home for homework help or questions as well. With school related topics and concerns you can always follow the school's social media to know what is going on.  You can follow @pitmanpride @igotopitman @phs_careercenter.
Communicate: Teachers have their emails available on the Pitman website, others use apps like Remind, or you can look to the Google Classroom for assignments and updates.
Apps: In many subjects if you're having trouble with homework and can't access a friend or have social media there are many apps and online sources available for students. Some popular apps available are listed down below:
Khan Academy

Youtube Videos

Desmos (Math)

Albert.io
Ruben Partida, a senior, gives us his insight on how he's feeling as a student with this situation and his methods to succeed as a student.
Q: As a student how do you feel about having to stay at home?
"I feel secure and safe, I think it's the most efficient way to stop the pandemic. I believe it's a really good idea."
Q: What are some methods you will use to succeed with your school work? 
"I think personally studying at home, although I believe it will have its pros and cons because we won't have the teacher there to help us out. But on the other hand we're more accountable for our own work."
English teacher Mr. Hatchell gave us some advice as a teacher on how to be a successful student from home. 
Q: What is some advice you can give to students in times like these?
"Try to keep everything in perspective. Try not to overreact, be prepared and cautious and find things that comfort you, that you like to do and won't require lots of social interaction."
Q: What are some methods you can give students to succeed with school work meanwhile at home?
"One thing would be to make yourself a regular schedule, carve out two hours every morning from let's say from ten to noon, just use that time strictly for working on homework. You may find you may need more than that or less than that but carve that time out every single day, and do a little bit during that time as you can to make sure you don't fall behind, to make sure that you're maintaining your skills and that you're getting done what you need to get done."
Q: Are there any outside sources that can help out students with their education?
"There are all kinds of things, I'd go teacher by teacher, each department, each different subject has a different resource they'll send you towards. For English there is No Red Ink and Albert.Io, and obviously your teachers themselves are still resources you can access us send us emails, communicate through the Google Classroom, Communicate.
Lastly, Mr. Hatchell emphasises to set a schedule, setting a quiet time to not be interrupted and not be distracted by media or technology, or parents and get some work done. 
Overall, this unprecedented pandemic has gotten many students with many different feelings but at the end of the day as a Pride and team, with all these resources from teachers, online, and the Pitman website we will be successful both with our schoolwork and personally.