Senior Year: The Best of PHS 2020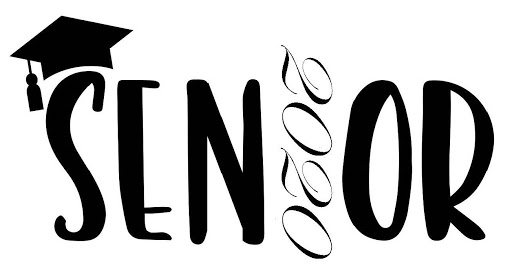 This year at Pitman High School, due to the known global pandemic of COVID-19 also known as the Coronavirus, the graduating class of 2020 didn't get the ending of the high school experience they hoped for. Now although seniors may feel many different ways about this situation, we hold onto the great memories and moments we held at Pitman High School.
Some senior year activities or bondings we had included:
college workshops, the 2020 graduating class assembly, senior portraits, senior night for sports, senior superlatives for the yearbook, senior ditch day, senior orientation, senior signatures and the senior class picture taken from the drone.
Senior year is a moment that many students have been waiting for most of their lives. For the graduating class of 2020 many have always been told of the "2020 vision", and there's so many emotions and excitement tied in with senior year.
Here are a few comments and experiences the seniors of the graduating class of 2020 had to make about their favorite part of their senior year.
Kennedy Bushnell says, ¨Moving to Pitman!¨
Alyssa Robinson says, ¨All the meetings and the dress drive for the Empowerment Club.¨
Julianna Loza says, ¨HYLC Heritage Day; the amount of participation we got was crazy and so amazing to see.¨
Kyahn Issa says, ¨My best experience was being able to get to the playoffs, when our school has not been to the playoffs since 2015 it was a great feeling being able to end my high school season on a strong note.¨
Fernando Olivares says, ¨I enjoyed everything: teachers, friends, events, clubs, clusters, rallies, etc!¨
Paris Costa says, ¨Football season.¨
Martin Angulo says, ¨FFA trips.¨
Rianna Gonzales says, ¨As of moving to America, I have really enjoyed this new experience in American high school… I have become more involved in school as a senior, whether it be by joining more clubs, or cheering at sporting events – these are opportunities that I took for granted as a junior.¨
Tim Sanchez says, ¨Rapping in the quad.¨
Michael Angel says, ¨My favorite part of senior year was being a photographer for yearbook and going to all these different events and games in which I really had fun.¨
Ruben Partida says,¨Meeting new people, and many friends who were able to make class more fun I think that was my favorite part of senior year.¨
Lilyan Valdez says, ¨Harvest Bowl, mainly because [friends] all got together after but also lunches in Olson´s [classroom].¨
Mr. Suarez, senior Econ/Gov teacher, also felt for the Senior class and his students. He spoke about his favorite memories this school year with the Class of 2020.
¨Being a senior teacher is always difficult toward the end of the year, since I have to say goodbye to so many great students. Needless to say that this year I am filled with a lot of different emotions compared to other years. How do I feel? It's difficult because you see students whom you have begun to know and understand, and I'm fortunate to get a glimpse of the kind of man or woman they will one day become and I feel proud of them.There is a long list of activities that my students won't get to experience, but I believe they are mature enough to see this as a lesson.  A lesson that life is likely to have some unfair moments and we all have to roll with the punches and pull ourselves through our individual challenges.
¨The best experiences for me, are those memories filled with laughter. Yes, I have enjoyable teaching moments – when students understand and find value in material. But the moments I seem to remember the most each year are the times when students of different backgrounds, who listen to different music, who have different political views, etc., come together work together and can laugh together. To me, that's what makes teaching fun.¨
Senior Class of 2020, although things didn't seem to have ended the way they were supposed to, we carry on the valuable moments of senior year that may have been through clubs, sports, and various other activities.  Stay strong seniors and Roll Pride.