Cheap Gifts for Christmas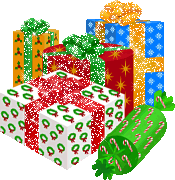 Holidays can be tough and expensive, but they don't have to be. Most of the time it's the thought that counts, and if someone sees that you at least put in the effort, they most likely will still appreciate it. 
Parents can be very hard to shop for. They most of the time don't tell you what they want, leaving you to try to figure out what to get them. I find that Dads are especially hard to shop for. Some basic things to get dads can be soaps, massagers, pajamas, boxers, or even a "coupon" for a lunch date. Moms, in my opinion, are way easier; there's anything from makeup to jewelry. It doesn't have to be expensive jewelry, you can make it. At Hobby Lobby they have so many different beautiful beads and gems for very cheap. You can also make them a little gift basket with chocolates and sweets from the dollar store.
Siblings are way easier to shop for, especially younger ones. There are so many cheap toys and clothes at so many different places. I've found that the dollar store is really stepping up these days and has pretty good quality items, whether it be puzzles or little toys along with many other things. Older siblings can be pretty easy too. Hobby Lobby not only has jewelry stuff but they also have plain shirts for really cheap that you can customize yourself, not only would it be cheap, but it would also be fun to do. Another option would be to tie-dye the shirts or they have socks/shoes etc. 
For friends/boyfriends or girlfriends, it doesn't have to be expensive at all. Just like for the moms, fun little baskets are a nice gift. I personally love getting little baskets full of different things. The dollar store has cute baskets that are Christmas themed along with so many cute "stocking stuffers" and treats. They also have a good selection of candles, bath stuff, and room stuff, as well as a must have: FUZZY SOCKS. If you don't want to do a whole basket, dollar stores also have brownie/cupcake mix and you can bake them some treats!
When getting these things it is important to remember it's not about the money spent, but the thought of the gift. These are all fairly cheap and easy ideas for the people in your lifes.