Pride Cafe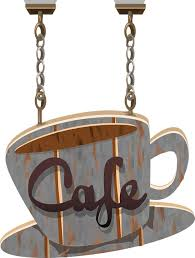 Ah yes, it's that time of year again. No, I'm not talking about Thanksgiving or even Christmas. I'm talking about Pride Cafe.
Pride Cafe is an event that occurs at Pitman High School that shows off the Turlock Junior High and Pitman High School choirs along with individual acts and it usually happens two times a year. Although in past years the concert has taken place in the Pitman High theatre, this year it took a bit of a turn and was produced online due to the pandemic. 
The theme for this year was "beauty" and students are encouraged to find a piece that demonstrates the topic any way that they see it. When Mr. Partan, the director for both these choirs, was asked why he chose beauty he responded that he wanted to inspire others.
"I thought it would be harder for us, for some reason, to see beauty this year. I wanted us to really inspire beauty even when it's harder to see it," he said.
There is no definite way that the students are told to see beauty and that leads to many different song choices that can be viewed in many different ways than others would. Leaving the theme of "beauty" up for interpretation allows the students to pick a song that really inspires them. Haley Kowtko, a junior and choir student at Pitman High School, explained how this year's theme inspired her to pick her song.
"I chose the song 'She Used To Be Mine' because in the show it shows how much this man used and abused her, and she shows how she needs to be strong for her baby and not let this man take her down. So I found beauty in her strength….You can't give up. That's what inspired me to pick this song. The strength we all need to have right now. No matter how big or small."
Although Pride Cafe allows for many advantages such as recording many times as a performer wants or needs in order to be happy with the finished product or having a bigger audience, such as Kowtko puts it, sometimes things do become difficult for the students.
As Mr. Partan puts it, "Some students said they would do it but sometimes the environment or the mindset to perform and record is harder to have. It's sort of hindered the experience for them.
There is no doubt that it can become challenging to put yourself in the right mindset to perform in front of the camera and it can become extremely tiring, especially during distance learning. However, it's important not to forget how important it is to have Pride Cafe this year. 
Mr. Partan states, "I think it's important to show resilience. It provides a good role model,...I think it's needed for the students to keep producing and making music. It's obviously not the same thing [as before]. We have to do the best with what we've got."
I think the only way to end this is with a quote from Kowtko: "I'm still so glad we still got to put on Pride Cafe, Mr. Partan works so hard for his students. He takes so much time editing these pieces. And to that I say thank you. Thank you for believing in us and letting us put on this amazing concert."
P.S. Don't forget to tune into the Pitman Choir YouTube channel on Friday's for new episodes.