Pitman Sports: An Insane Season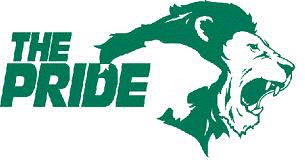 Covid-19 brought with it, tragedy, loss, death, and despair. We lost millions, and due to the danger the pandemic brought we were forced to shut down the school, and with it the sports programs that fueled our school's passion and spirit. However, that didn't stop us from resuming the sports programs when we had the opportunity to do so. In early 2021 we were able to get the sports programs up and running once again, and due to this we were able to have a short lived, yet insane and fun season.
On March 19th, the Pitman football team went up against Enochs, where we lost 24-30. The fight was close, but in the end they got the upper hand and won. However, we quickly redeemed ourselves when we beat Gregori 48-20, in a quick and decisive victory. We also won against the Panthers on April 2nd in another easy victory where we went 26-12. However, as with all good things it quickly came to an end where we went on a 2 game losing streak against Downey and Turlock. Downey beat us 26-14 and Turlock beat us to the ground with a 49-7 loss. Our spirits aren't crushed yet however, as there is always next year.
On the topic of basketball however, we went up against Gregori and lost 66-55 on April 21st. We made another comeback against the Panthers where we won 61-71 on April 23rd. We began a winning streak when we defeated Downey in a 80-53 game. This marked the beginning of our winning streak, with many more wins to come. We defeated Turlock in a 68-39 game on the 30th of April, and Enochs on the 5th of May in a 46-31 game. However, our streak was short lived when we were defeated by Gregori in a 74-69 game, but we fought back and got another win against the Panthers in a 79-46 game. Solidifying the Pitman boys' basketball team as being an absolute force to be reckoned with.
Other sports that have been squeezed into short seasons (but all are so thankful to play): girls and boys soccer; track and field; softball; baseball; volleyball; water polo; swimming; and wrestling.
Regardless of the tragedy and circumstances, we were still able to have a short lived yet fun and fierce season!
Upcoming Pride Athletics 5/17-5/22
Monday 5/17
Boys Soccer @ Enochs – Varsity @ 4:00PM
Tuesday 5/18
Boys Soccer vs. Turlock – JV @ 3:30PM / Varsity @ 5:00PM
Girls Soccer @ Turlock – JV @ 3:30PM / Varsity @ 5:00PM
B-G Water Polo @ Turlock / JVB-3:30PM / VG-4:30PM / VB-5:30PM
Varsity Softball vs. Enochs – 3:30PM (Suspened Game from 4/30)
Varsity Baseball vs. Modesto – 3:30PM
Frosh/JV Baseball @ Modesto – 4:30PM
Wrestling @ Turlock – 5:30PM (Scrimmage)
Volleyball vs. Turlock – JV @ 6:00PM & Varsity @ 7:00PM
Wednesday. 5/19
Track & Field vs. CCAL #3 (Pitman, Turlock, Modesto) – 2:30PM / Joe Debely Stadium
JV/V Softball @ Enochs – 3:30PM
Boys Basketball vs. Turlock – JV @ 5:00PM & Varsity @ 6:30PM
Girls Basketball @ Turlock – JV @ 6:30PM & Varsity @ 8:00PM
Thursday 5/20
Track & Field vs. CCAL #3 (Downey, Enochs, Gregori) – 2:30PM / Pitman Track
B-G Water Polo vs. Modesto – VG-4:30PM / VB-5:30PM @ Pitman Pool
Frosh/JV Baseball vs. Modesto @ 3:30PM
Varsity Baseball @ Modesto – 3:30PM
Girls Soccer vs. Enochs- JV @ 3:30PM / Varsity @ 5:00PM
Volleyball vs. Modesto – Varsity @ 7:00PM
Friday 5/21
JV/V Softball vs. Modesto – 3:30PM
Boys Soccer vs. Modesto – Varsity @ 4:00PM
Girls Soccer @ Modesto – Varsity @ 4:00PM
Boys Basketball @ Enochs – JV @ 6:30PM / Varsity @ 8:00PM
Girls Basketball vs. Enochs – JV @ 6:30PM / Varsity @ 8:00PM
Saturday 5/22
Varsity Baseball vs. Modesto – 12:00PM
Frosh/JV Baseball @ Modesto – 12:00PM