Places to Visit in December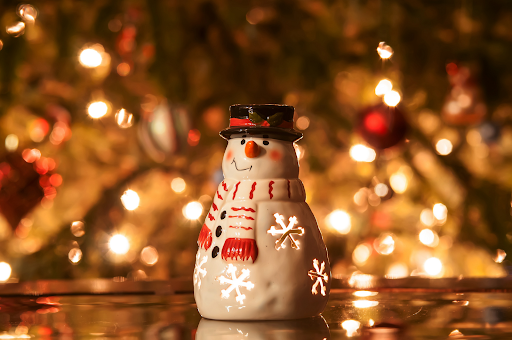 When one becomes immersed into their daily rituals, you know it's time to escape reality and appreciate the beautiful world around us. What better season to do this than during winter! The warm glow in our hearts that is ignited through the feeling of chilly air and wearing cozy clothes can be even brighter by being in an idyllic setting. So, if you wish to get lost into the winter wonderland, going to places like Disneyland, the mountains, and London are a must during the month of December.
Disneyland does an impeccable job at capturing the essence of Christmas and the winter season. For starters, the entire amusement park is entirely set with festive decorations and has a frosty, elegant castle in the center of it all. If you're craving something sweet, there are numerous food stands and shops scattered throughout the park, in which you can find delicious holiday themed treats and drinks. While you explore the park, you may also come across parades that play joyous music and increase the holiday spirit. With all of these entertaining elements, Disneyland makes itself a wonderful and inviting place to visit in December.
A trip into the mountains can also fulfill the longing desire to escape into an otherworldly environment during December. Although it is only temporary, a favorable feature of traveling to the mountains in December is seeing the winter snowfall. Along with being able to appreciate the magical nature of snow, the high altitude provides clean, fresh air to breathe in. Since a peaceful environment can become anyone's paradise, visiting the mountains is a perfect getaway for the winter holidays.
Across the globe, the grand city of London awaits your visit. London has several beautiful attractions that can be explored as you wander around the city, including the Big Ben. The snowy weather may lead you to a cozy local cafe, where you can enjoy warm beverages and admire the lit-up streets from the inside. The festive season truly transforms into a Christmas adventure for everyone who stays!
While interviewing Sydney Sedgwick, a Pitman High School junior, about traveling during the winter, Sedgwick was asked: "In December, where would your dream vacation be? Why?"
Sedgwick replied: "Well, I think going up to the mountains would be fun, but my dream vacation is taking a road trip to all of the southern states because the southern coast is nice."
In another brief interview with Jasnoor Bains, a Pitman High School 11th grade student, Bains was asked: "Would you ever go to London during the winter time if you had the opportunity? Why or why not?"
Bains responded: "I would totally travel to London because my family lives near there, and it would be cool to see Buckingham Palace."
Ultimately, Disneyland, the mountains, and London are some of the best places to visit if you wish to embrace the winter season. Pack your bags, and let the holiday season begin!