A Quick Peek Into the Fantasy Gateway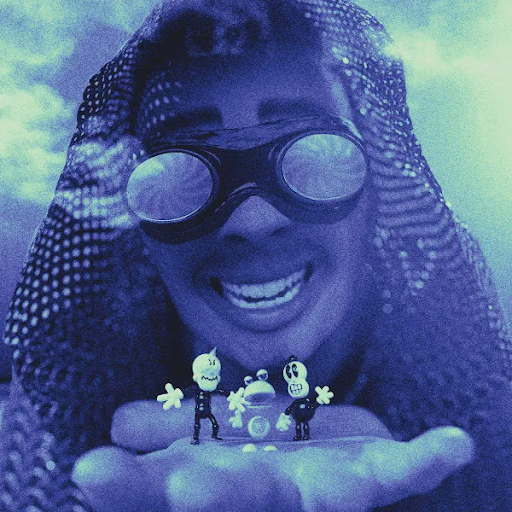 Well-known indie song artist, Cuco, professionally known as Omar Banos just recently released a new album: Fantasy Gateway. If you're unfamiliar with the name Cuco, you've probably still listened to him once or twice whether it was from the radio or walking into stores. With his popular songs like Lo Que Siento and Lover is a Day, people are sure to have listened to him.
In his new album, the songs differ from English to Spanish, as he is known to trade off between 
the two languages. Caution is an introduction to the whole album, though it is the second song on the album. Cuco focuses on the theme of psychedelics in its music video. The video gives off an uneasy feeling through the animations and the lyrics overall.
Throughout the album, you can tell that there is a story being told. By the songs as well as some of the music videos. With Cuco himself turning back and forth in animations, to psychedelic designs slowly creeping in. Overall, this song and music video does an amazing job of introducing the album. It sets the theme, rhythm, and overall tone of everything. 
During the past few years, psychedelic music and the aesthetic of the designs have been becoming more popular in videos and even clothing articles. So, it does not surprise me that this album has begun to blow up. 
I was able to interview someone who's familiar with Cuco and listened to the album, Miguel Valadez.
What do you think of the overall album, Fantasy Gateway?
When I first listened to the album on Spotify, I was hit with the feelings of surprise and excitement.  I don't really listen to Cuco but I got a notification on my phone saying to check out his new album, so I did, and now I'm a frequent listener.
What's your favorite song in the album? Why does that one catch your attention?
"My favorite song would probably be Caution. The song does a really good job setting the overall theme of the album, especially with the official music video. The beat to the song is actually pretty soothing to my ears. His voice matches the theme as well.
Would you recommend this to a friend?
"I definitely would. The album has great beats and can be listened to solo or at a party. It sets a pretty cool vibe and it really is just a good album
Overall, Cuco's new album is a hit. It's one you can listen to on aux, as well as just listening for fun at home! He does an outstanding job focusing on what's popular with the times whether it is with beats or themes. I would definitely be listening to this on repeat.