AP test fees covered by District Grant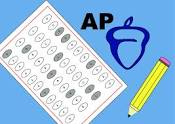 Many students partake in AP classes all over the world. Here at Pitman, there are 16 AP classes that students can partake in. Some of those include AP Language and Composition, AP Biology and AP Literature.  A typical AP Exam without fee reduction or waivers is about $98 per test. Some students taking 3 or 4 AP classes spend up to $400 per year! 
This year, the Turlock Unified School District will be paying for all AP tests taken this year. This is a big relief to parents and students as they will not have to worry about the finances regarding these tests. The number of students taking the test will also increase now that money is not a concern. Students can take all the tests they want without choosing the more important ones. 
I asked Pitman Senior Emma Watson questions about what her take is on AP testing this year.
Has the fee in the past affected what tests you chose to take?
"It is definitely something that, not necessarily kept me but in the terms that I already wasn't going to take it and the fee was just one more thing that I did not want to pay for, but now that it is free I am definitely more likely to take it."
Do you think the test being free is going to encourage you more this year?
"Yea for sure. Cause even though I take it and fail, at least it was free, I didn't have to pay for something I ended up failing"
There is however a deadline to register for the exam in order to take it for free. The deadline this year is November 2, 2022 and for those taking a Spring Semester only course will have a deadline of March 1, 2023. If this deadline is not met the student will have to pay an additional $40 for every test they are taking. 
This could be huge for the future of AP tests. Let's see what Mrs. Jeans thinks will happen in the future regarding AP Testing.
What are your thoughts on the fee being covered?
" Love. I have been waiting years and years for this to finally happen. I think that with the cost that it is, oftentimes students have to pick and choose and it takes opportunities away from them. Also now that the fee is covered, I think it encourages students who normally don't take the test cause either way they have nothing to lose."
What do you think this says for the future?
"I hope that it continues on. I hope that it is something that is taken seriously, with so many schools not taking SAT scores, I hope that this encourages more students to take the test."
Since fees are being covered, all students should take the AP test. They have nothing to lose and it wouldn't hurt to try, now would it?