Fun Things for Winter to Do in Turlock and More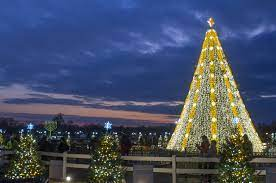 It is finally December and that means it is time to do many fun Christmas activities. It's hard to find things to do when you live in such a small town. There are many more activities around you for the holidays than you think. This list is fun for all ages, bring your friends and children. If you don't mind a little drive I want to give some fun ideas of winter in Modesto, Ceres, Turlock and even more. 
Turlock:
Ice skating, There is an Ice skating rink in Turlock called  ¨Fields Of Ice¨ which is located on N Durenberger Road. This year the field of ice is open from November 18th 2022 all the way till January 16th 2023. It is open from 10 am to 10 pm everyday. 
              Monday- Thursday  a child ( 3-12) is $12 
              Friday- Sunday a child (3-12) is $14 
             Monday – Thursday for 13+ is $14 
             Friday – Sunday for 13+ is $16 
              A season for for 13+ is 400 
Christmas tree lane, Christmas tree lane is a neighborhood on 1375 Michael Way. All of the houses in this neighborhood are decorated with lights and fun Christmas decorations. You can drive though or even walk through. 
Modesto:
Ice Skating, There is also an Ice skating rink in Modesto called ¨ Modesto On Ice¨ which is located on

1131 11th St. Weekdays are open from 4pm till 10pm, Friday and Saturday they are open from 10am till 11:30 pm and Sundays they are open from 10am till 10pm. 

Live Christmas Nativity in Modesto at

Life Connection Church 1520 Rose Avenue
Others:
In Denair there is a breakfast with Santa on December 10th 2022. This is located at

Larsa Banquet Hall, 2107 E Monte Vista Ave. You can enjoy a buffet breakfast and take a picture with Santa. There is also cookie decorating, crafts, coloring and music entertainment (

Children (2-17) $ 15 –

Adults $20).

In Ceres there is also a Christmas

tree lane on

 

2500-2598 Henry Ave, Ceres

New years eve 2023 party in Tracy,

Tracy Hills Welcome Center 2230 Criselda Mina Avenue. There will be dinner, drinks, bingo, and magic shows for kids

$30.
December 31st 2022, 7:00pm to 11:00pm

Fresno Christmas Tree Lane on 3204 N Van Ness Blvd 
Sunday- Thursday 6pm – 10pm 
Friday and Saturday 6pm- 11pm 
Overall I think there are so many cool things around us to do for the winter/ Holiday season. Especially if you want to take a little drive. There are so many other activities also. From Turlock all the way to the bay area. Great things for you, your family and friends.