Is It Too Early for Christmas?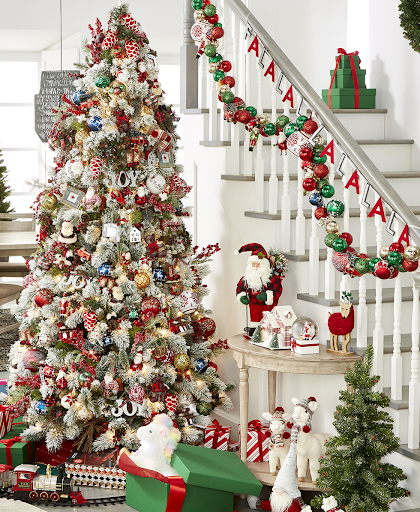 Why do people decorate for Christmas early? And how early is too early to decorate and start thinking about Christmas? According to some information I found, it says that the tradition is to start putting up your Christmas tree and decorations at the start of advent which begins on November 27th. Advent is the fourth Sunday before Christmas. Many people don't want to wait and they decorate earlier than this. So many people say Christmas time starts the day after Halloween, which is November 1st. Now back to the question "Why do people decorate for Christmas too early?" According to some more information I found, it says that many people (mainly adults) put Christmas decorations up early because it connects them with their childhood. It also says that decorating for Christmas early can improve your mood and make you happier for the holidays, you can also enjoy the holidays for longer. 
Personally I believe anytime after the first week of November is the perfect time to start decorating and listening to Christmas music. I think all of November and December are the  Christmas winter season months. I have always loved Christmas and the sooner it gets to November, the more and more I get excited to start getting into the Christmas spirit. 
The first person I interviewed was Daniela Valencia, a senior at Pitman. I asked her, "How early do you decorate for Christmas?" Valencia stated that she usually decorates  the outside of her house the day after thanksgiving or even the day of thanksgiving. "But I usually decorate my bedroom the day after Halloween during the early days of November." I then asked her, "How early do you start listening to Christmas music?" She replied, "I listen to Christmas music the whole year even before and after Christmas."
The next person I Interviewed was Annika Reich, also a senior at Pitman. "How early do you start "Christmas season" such as decorating and listening to Christmas music?" Reich said, "Like immediately after Thanksgiving." Reich  said she loves decorating for Christmas and listening to Christmas but her mom makes her and her younger sister wait until Thanksgiving is over, "Then I blast the music." I then asked her, "Why do you think people decorate early?"
Reich stated that she thinks people decorate early because Christmas brings so much joy. "The fall/ winter weather makes a lot of people feel down, so the Christmas decorations spread happiness."