Smile Movie Review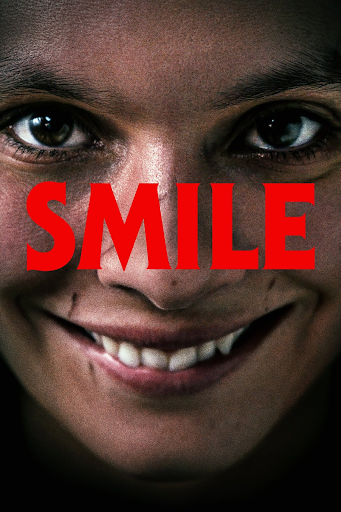 For those who haven't watched the film, SMILE, it is a horror film, written and directed by Parker Finn, who won a jury award at SXSW (South by Southwest) 2020. The plot refers to a number of unknown deaths occuring due to suicide. One of the main characters in this film, Dr. Rose Cotter is so concerned about these murders that she talks to a PhD student, Laura. Rose Cotter is extremely concerned about these murders because they were the same causes of her mothers death. 
Who shortly becomes another victim and slits her throat. Parker meets Laura in a psychiatric emergency ward for being followed by the creature that causes all these deaths in the film. The commitment of suicide was just the beginning of the terror that Rose has to witness. Throughout the film, Rose is plagued by gruesome memories, nightmarish hallucinations and lost stretches of time. 
Smile is based on concepts from other recognizable films. The cause of these deaths in film are passed on like a virus and causes them to smile. This concept is a lot similar to the videotape of the film, The Ring (2002) and One Missed Call (2005).
The film Smile is known as a film where children and pets are as vulnerable as adults, and the horror elements are bloody and disturbing to match the dark themes. It is also based off of a short film, directed by the same director of the Smile film. Aside from those titles, Smile is known to be a non-franchise wide-release film from a major studio like Paramount within two years, which was an impressive achievement, to be sure. 
Referring back to the short film, it's amount of time is 11 minutes. During the process of turning this short film into a 2 hour film, the director added the concept of not just mysteries, but also horror themes and imagery. 
Smile is known to be comparable to film director, Ari Aster. Ari Aster is famous for directing Midosommar and Hereditary.
The overall box office rating for the film, Smile is an 8/10. The tomatometer for the film was 79%, while the audience score was 77%. 
Overall, people find this movie to be the #1 movie of the year.
Interview Question:
What are your comments about the film? 
I interviewed Pitman High School jr., Adam Quezada and he said,
Adam: "I found the movie to be scary and most likely have nightmares."