Student Spotlight: Adam Kost (12th)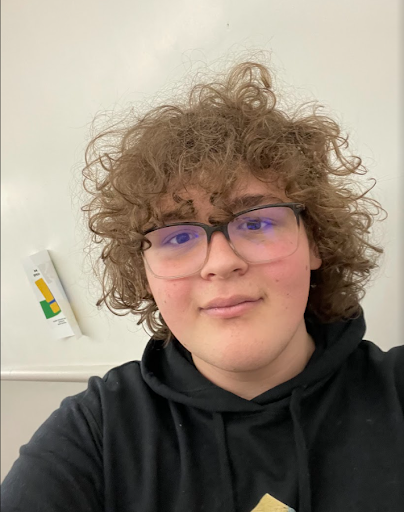 What is your favorite class and why?
Adam: I actually really like my psychology class not only because of what we study there but because I have a lot of friends there and we always hangout.
Who's your teacher?
Adam: Mr. Santos.
As a senior, what are your plans next year after high school?
Adam: I plan on waiting a year, maybe getting a summer job, and then enrolling at Modesto Junior College.
Who's your favorite musical artist?
Adam: 100 gecs.
What do you like to do in your free time?
Adam: I like to listen to music mostly.
What's your deepest darkest secret?
Adam: I really don't like dogs very much.