Teacher and Student Spotlights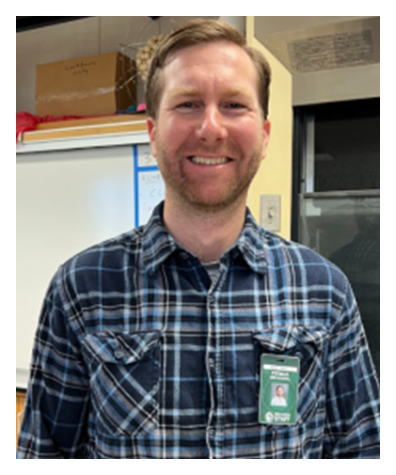 David Jigour (Science Teacher)
Why I majored in science: I grew up in the foothills near Yosemite and spent a lot of time hiking and backpacking throughout the park. These experiences inspired in me a fascination with nature, which developed into a fascination with science.
Why I became a high school teacher: There are three reasons: June, July, and August (just kidding). I had several great high school teachers that inspired me to become one. Becoming a teacher was a way for me to pay it forward, and it's also something I naturally enjoy doing…except for grading.
Activities in my free time: I am an outdoor enthusiast. I like to hike, mountain bike, kayak, run, backpack, and go on camping trips during the summer.
Favorite vacation: Last summer we took a month long road trip through Utah, Arizona, and Colorado. That was an amazing experience.
Favorite science joke: Two guys go to a restaurant. The first says, "I'll have H2O. The second says, "I'll have H2O too." The second guy died. I would tell you another science joke, but they all argon.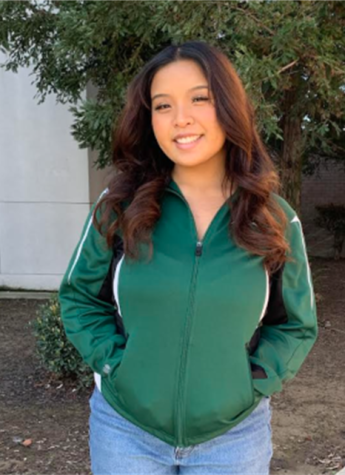 Justyna Sourn (Senior) 
Why I joined color guard: I wanted to preform and be involved with some type of club or performing art. I was actually really intrigued when I saw our color guard in the Christmas parade and that made me want to join.
Favorite things outside of school: I like hanging out with my friends, painting, and watching movies.
My favorite high school memory: My favorite high school experience was Prom 2022 because I had so much fun with my friends and I love getting ready for events like prom.
Plans after high school: After high school I plan on going to Merced College and study to be an Ultrasound technician!
Advice for any incoming freshmen (-lower classmen): Some advice I'd give to lower classmen would be to choose your friends wisely and love yourself because at the end of the day, YOU are the key to your own happiness