Review of Rap Madness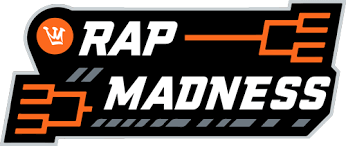 March was the month where the rapping tournament, Rap Madness, began to commence to decide which rapper is top tier for 2023. So far, a quarter of these rappers have been eliminated from the first round of Rap Madness. The tournament has yet to determine which artists is to be crowned victorious but here is a perception of which rappers have been eliminated and who's moving on to the next round. 
Drake vs Babytron 
One of the first round matches was between Canadian, hip hop rapper, Drake and American, hip hop trap rapper, Babytron. Drake is popular for making albums like Honestly Nevermind, Her Loss, Scorpion, etc. On the other hand, Babytron fills the audience with rap albums like Megatron, Bin Reaper 2, and etc. As popular as these two rappers are, the winner between the two is Drake. 
21 Savage vs Lil Nas X 
Another match is between 21 Savage and Lil Nas X. 21 Savage's songs are under the genre hip hop trap. In addition, he proved himself to be a hit when he featured as a rapper in Rich Flex with Drake, which was ranked #1 on the Billboard Global Chart of 2022. Lil Nas X on the other hand, is a rapper under the genres of hip hop rap, rock rap, and country rap. His rap songs are known for explaining the experience of a romantic relationship in song and adventure. One of Lil Nas X's famous songs is Old Town Road, which became a viral background song in the TikTok app. Between these two iconic artists, the victory goes to 21 Savage. 
Fivio Foreign vs Lil Wayne
Hip hop Brooklyn rapper, Fivio Foreign, is taking one hip hop rapper, Lil Wayne. Fivio Foreign is famous for his hit songs including Say My Name, Paris to Tokyo, and even Headshot. Lil Wayne has been known for featuring rap songs including Whats Poppin, Down, Loyal, Let it Rock, along with his best single A Milli. Between these two hip hop artists, the fans have decided that Fivio Foreign will be the one to move on to the next round. 
Who do you predict will win this year's Rap Madness and why?
For this question, I asked Pitman High School sophomore, Chase Martin, who said that he thinks that blending hip hop and R&B rapper, Rod Wave, would win in Rap Madness. His reason for making this claim is because of his hit song StreetRunner.