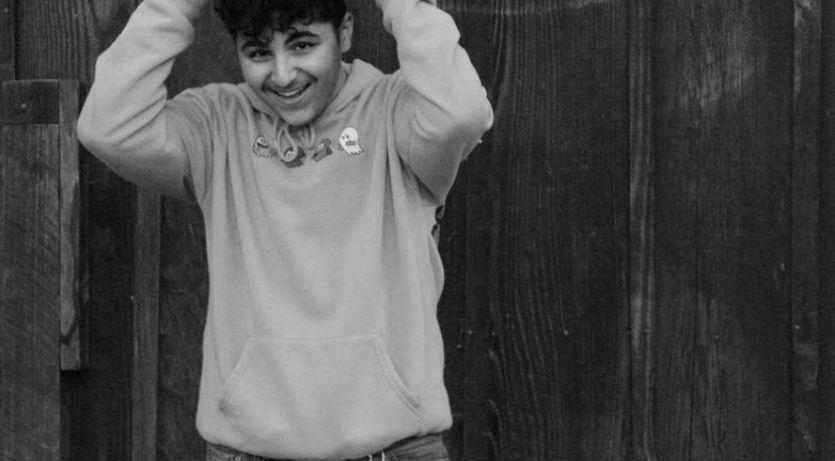 𝗟𝗜𝗦𝗧𝗘𝗡𝗜𝗡𝗚 𝗧𝗢 𝗦𝗣𝗢𝗧𝗜𝗙𝗬
𝗠𝗮𝗿𝘃𝗶𝗻'𝘀 𝗥𝗼𝗼𝗺
By Drake
On Take Care (Deluxe)
I don't know where to start, but I was born on the 11th of September, 2003, In a busy town called Mississauga in the heart of Ontario, Canada. I spent most of my youth doing normal things, like having an absent father, skateboarding, ice skating, and getting bullied in BO2 and HALO lobbies.
I like a lot of different music! I'll listen to anything as long as it sounds good. My favorite artists are Frank Ocean, Lil Peep, JPEGMAFIA, Mac Miller, Kanye West, Playboi Carti, The Smiths, and Sampha
My favorite shows would be Neon Genesis Evangelion, Cowboy Bebop, Attack on Titan and Avatar. 
I love movies: any Tarantino film, the Star Wars franchise, the LOTR trilogy, and Interstellar are my favorites. 
As for animated movies - Kimi No Na Wa, Weathering With You, Castle in the sky, Grave of the Fireflies and a Silent Voice are all wonderfully written and animated movies that I think anyone should watch whether or not you're into anime.
I took journalism because I picked up writing when I was really young. I remember at 8 years old, my grandfather, who was a really well-known and well-respected civil engineer in his home country, would sit me down for hours a day teaching me college level math. It never got to me, I was never able to grasp it, so when he'd finish up I'd go to my room and find refuge in the books I'd read, and the short stories and poetry I'd write.
Daniel Yusefian (12th), Editor
Jan 06, 2021

Why the War on Drugs Failed

(Story)

Dec 01, 2020

Why Death Isn't A Bad Thing

(Story)

Nov 16, 2020
Oct 02, 2020

The Next Global Superpower is Perpetrating a Genocide

(Story)

Sep 22, 2020

White House Halts Evictions as Coronavirus Fueled Housing Crisis Plagues the Country

(Story)