Okay Ladies Now Let's Get in a Lawsuit?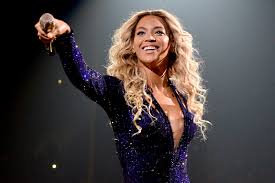 Hang on for a minute...we're trying to find some more stories you might like.
Beyoncé awakened to startling news this past week, a twenty million copyright infringement lawsuit emerged from the estate of a deceased singer, Anthony Barre.
The lawsuit claims the twenty-one time Grammy winner utilized Barre's voice at the beginning of the song "Formation," without permission. "The estate states it has "received nothing…no acknowledgment, no credit no remuneration of any kind" and asserts that they attempted to reach out to Beyoncé and never heard back" (Forbes).
Anthony Barre "went by the name Messy Mya on YouTube" (Fox News) earned fame for his content of videos on YouTube, which varied from comedy to rapping. His blossoming career abruptly came to an end when Barre was fatally shot in New Orleans in late 2010.
Lyrics including "What happened at the New Orleans" and "B****, I'm back by popular demand" appear in the hit song.
The late YouTuber's estate is asking for twenty million "in damages and royalties" (Fox News). Barre's sister is primarily concerning herself with the lack of credit her brother received, she wishes he be accredited as "a writer, composer, producer and performer" (Forbes).
Beyoncé proved not the only person listed in the lawsuit; among the accusation lies the director of the "Formation" music video, an abundant amount of songwriters, her husband Jay Z, Sony Music and various companies owned by her record label, Warner Music Group.
According to Forbes, after listening to the videos "Bookings" and "Formation," there remains no doubt that Barre's voice starts off the widely-known Beyoncé song. It will prove a tedious task for her law team to prove otherwise.
If a judge sides with Barre and his estate, Beyoncé's obtains one option- reach a settlement which compensates Barre as well as provides him credit.
The artist appears to have had other encounters with copyright infringements in the past. Last year, Matthew Fulks, an independent filmmaker, declared Beyoncé's trailer for her sixth solo album, "Lemonade," ripped off one of his short films. The case ended up being settled out of court.
In 2014, Ahmad Javon Lane sued her for 7.1 million dollars; he stated her song "X.O" was a replica of one of his songs, "XOXO." Lane added that he shared his song with one of Beyoncé's backup dancers in 2013. His lawsuit was tossed out.