My Favorite Albums Of The Year So Far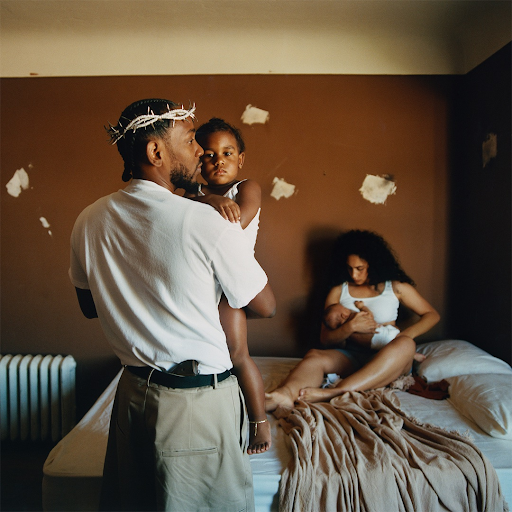 While not as good as previous years, 2022 still has been a very good year for music. There have been many good pieces of music dropped this year, and I am here to review my favorites.
After dropping critically acclaimed masterpiece After Hours in 2020, The Weeknd shocked many once again when he released Dawn FM in January. This album is a musical rollercoaster, as it is a concept album of a character going through purgatory and trying to find himself. The songs are all amazing, with mainstream hit songs like "Out of Time", "Sacrifice", and "Take My Breath", and some great B-sides such as "Gasoline", "Here We Go… Again" (featuring a VERY good Tyler The Creator verse) and "I Heard You're Married". EVERY song on the album is good, and I'd highly recommend listening to the album in its entirety to feel the concept.
Despite not being officially released, and its content being unfinished, some of Kanye West's Donda 2 was leaked in February and it was not too bad. The "album" I heard had good features and songs, and I promise when it officially does release on platforms it is gonna be 10x better, but for now it was pretty solid. 
In March, one of the more underrated rappers in the industry, Denzel Curry, released Melt My Eyez See Your Future. This album, despite it being a huge banger, does not get talked about enough. Songs like "Walkin" and "Ain't No Way" are seriously some of the best rap songs of the year lyrically, and the whole album shows how talented Denzel is. One of the best rap albums of the year, and I highly recommend this.
In April, Pusha T dropped his critically acclaimed Its Almost Dry. With production from Pharrell and Kanye West, some of the best in the game, as well as features from timeless superstars such as Kanye himself, Jay Z, Kid Cudi, and many more, this short but gold album is another banger in Pusha's discography. The production is some of the best this year and despite Pusha being 45, his music just gets better with time. 
In May, after a 5 year hiatus, Kendrick Lamar dropped what I personally think is the album of the year. Many people consider Kendrick the GOAT of rap and I think his new project solidifies that. Mr Morale and The Big Steppers shows a real side of Kendrick, describing love, grief, loss and even a funny 6 minute track of him in an argument. Despite that, every song on here is amazing and shows pure art. The five year wait for this was well worth it, and I expect this to win Best Rap Album at the Grammys this year. Every song on here is amazing and I barely say this, but this album is a 10/10.
Brent Faiyaz's Wasteland and Steve Lacy's Gemini Rights (my 2nd favorite this year) are amazing R&B albums that show emotion, love, and some amazing work from the two rising superstars. If you like Tyler The Creator and Frank Ocean, you will love these two's new works. You may have heard "Bad Habit" from Gemini Rights all over TikTok, and that song is amazing so I don't blame it for being very popular.
I asked my friends AJ and Santi, two people who have similar music taste as me, their top 3 favorite albums of the year. AJ said he liked Kendrick's 1st, R&B Superstar SZA's deluxe version of her 2017 album CTRL 2nd, and Brent Faiyaz's Wasteland 3rd. Santi also had Kendrick as number 1, but had Pusha T's album 2nd and Denzel Curry's 3rd. Both had great choices.
The year is not over, and there are still releases to be coming. After the Grammys, I will be making a 2nd article recapping new releases and talking about what came out in the time from now to then. This year has been amazing for music and hopefully even better things will come out in the next.